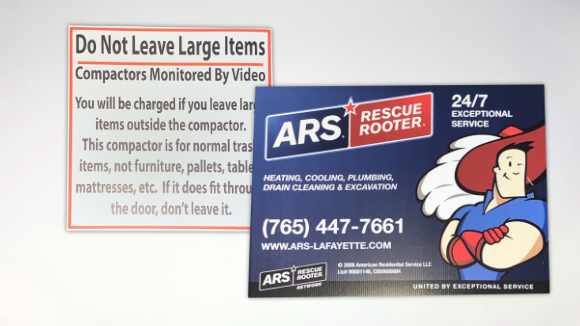 Wide Format
Use wide-format printing to capture prospective customer's attention and stand out in the crowd. Wide-format printing is a great indoor or outdoor advertising tool to inform, educate, or create brand awareness amongst your existing and potential customers. Wide-format printing is suitable for a large banner, trade show signage, promotional signage for a shopping mall, or near a highway. There are thousands of applications for wide format advertising which can help your business get the message out.
Are you seeking affordable, top-quality custom printing solutions for your business or organization?
You have come to the right place! We can help make your printing and promotional ideas come to life!
Crichlow Products has more than 50 years of commercial printing experience and expertise, serving B2B clients of all sizes. Our advanced, digital technology printing solutions allow us to be your reliable printing partner now and in the future. We can take your projects from conception to completion quickly and efficiently while keeping a keen eye for detail.
Crichlow Products is a premier printing service company serving Indianapolis and surrounding areas. We specialize in labels, decals, tags, commercial printing products, promotional products, custom envelopes, wide-format printing and much more.
Call Us Today at (866) 428-8247 to Discuss Your Printing Needs.
Or, Click Here for a Free Online Quote!
Mission Statement
"To consistently provide our customer with the highest quality printed materials in an efficient, cost-effective manner. Whether you are a large corporation, or small family business, your needs will be met with exceptional customer service and expert advice, to make your company more successful."
Why Choose Crichlow Products for Commercial Printing?
Crichlow Products is an Indianapolis-based printing company with advanced technology and over 50 years of printing expertise. We can help you design, create, and print all your printing needs to make your business more efficient and productive.
Choose Crichlow Products to be your reliable partner for all of your printing needs. Simple or complex, small or large, we can cater to all types of printing needs.
We strive to make sure that every project we work on is a work of art. Let us be your partner in the quest to grow your business and enhance your brand.
From wide-format to digital, custom labels to promotional products, our printing experts will make your business look beautiful and inviting in any medium. Call us today and let us know how we can assist you to achieve your marketing goals.